Enamelware Events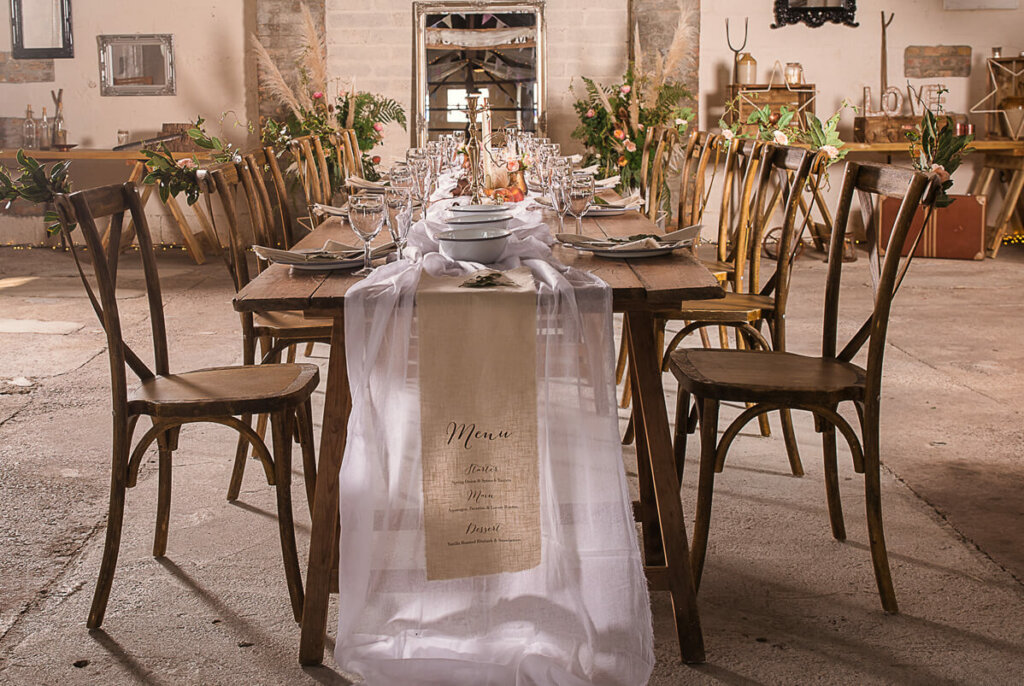 Welcome to Enamelware Events, a wedding and party crockery hire business based in Bristol.
I hire enamel plates, enamel mugs, enamel bows and serveware, as well as cutlery, tumblers and glasses. Customers who approach me are often planning a DIY and rustic barn wedding or an off-grid wedding. With this in mind, the collection covers many of the items needed for a wedding in the middle of a field or a woodland – with enamel tumblers and plastic wine glasses, log slices, rugs and garden games.
I started Enamelware Events while I was planning my own wedding which was on a farm with an outdoor ceremony and food and a ceilidh in the barn. Because of this, I know what goes into planning a wedding and the little touches and pieces that can really help. Enamelware works really well for more formal events too, such as an afternoon tea using the enamel mugs as tea cups.
Are you looking for an event or crockery hire company near you?
I am based in Bristol, UK, where collection and drop-off is free of charge from the base. Customers are mostly based in Bristol, Bath, Somerset, Gloucester, the Cotswolds and Wiltshire, but I can sometimes quote for delivery and collection if it's up to 1 hour drive away from Bristol. For full details take a look at the frequently asked questions page.
HIRE PRICES PER ITEM
Enamel plates: 80p (150 available)
Enamel bowls: 70p (140 available)
Enamel mugs: 60p (150 available)
Enamel tumblers: 60p (49 available)
Enamel serving platters: £2.00+
Enamel jugs/vases: £3 each (3 available)
Wine glasses (plastic): 40p (36 available)
Clear water jugs (plastic): £2.50 (12 available)
Stainless steel cutlery: 15p (150 of each available)
Stainless steel serving spoon: 40p
Enamel serving spoon: £1 (2 available)

Log slices: £1 (20 available)
Handwritten Cards & Gifts sign: £5
Handwritten 'Find your seat' sign: £10
To get a quote and reserve the items for your event, please fill out the enquiry form.
Check out the frequently asked questions page to learn more about the process.
Find more inspiration for how to style and use enamelware on my Instagram and Pinterest pages and on the gallery page.