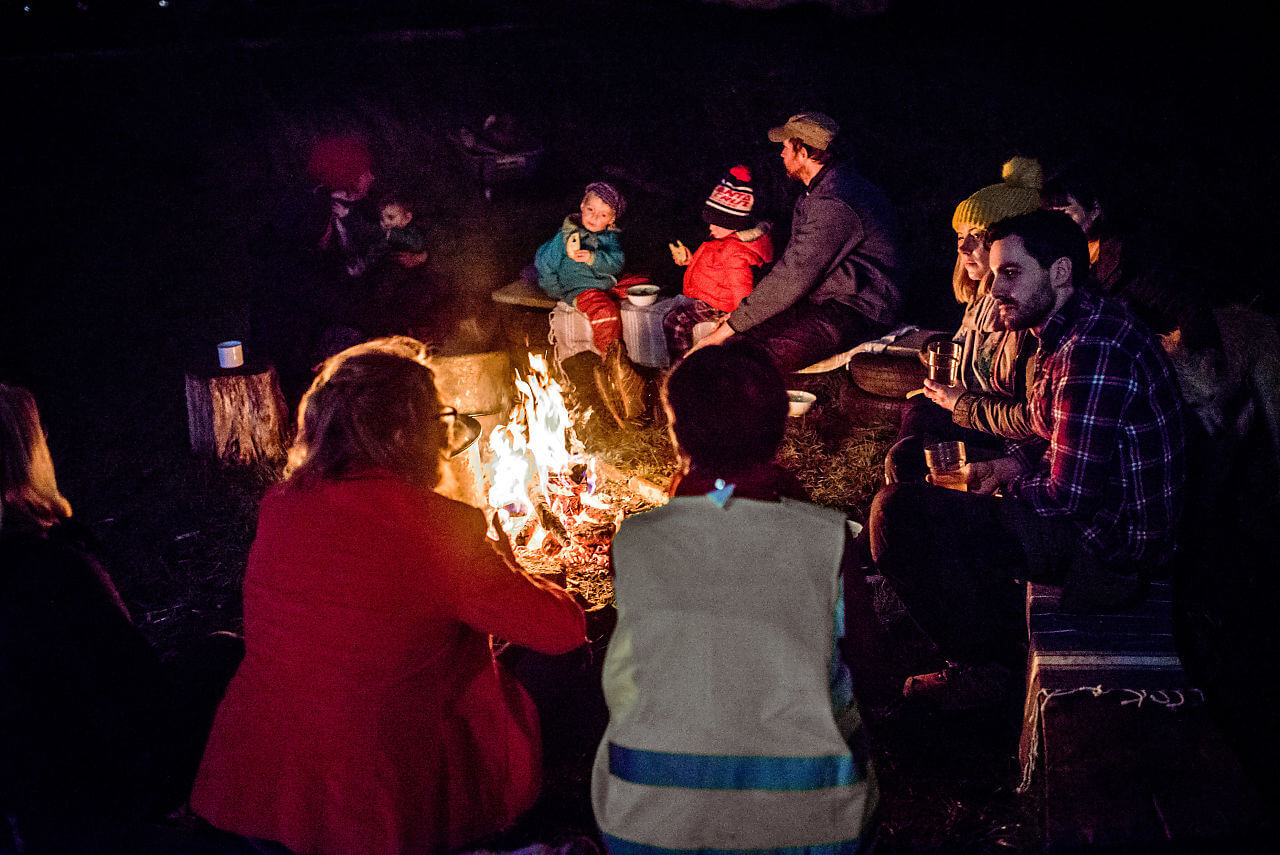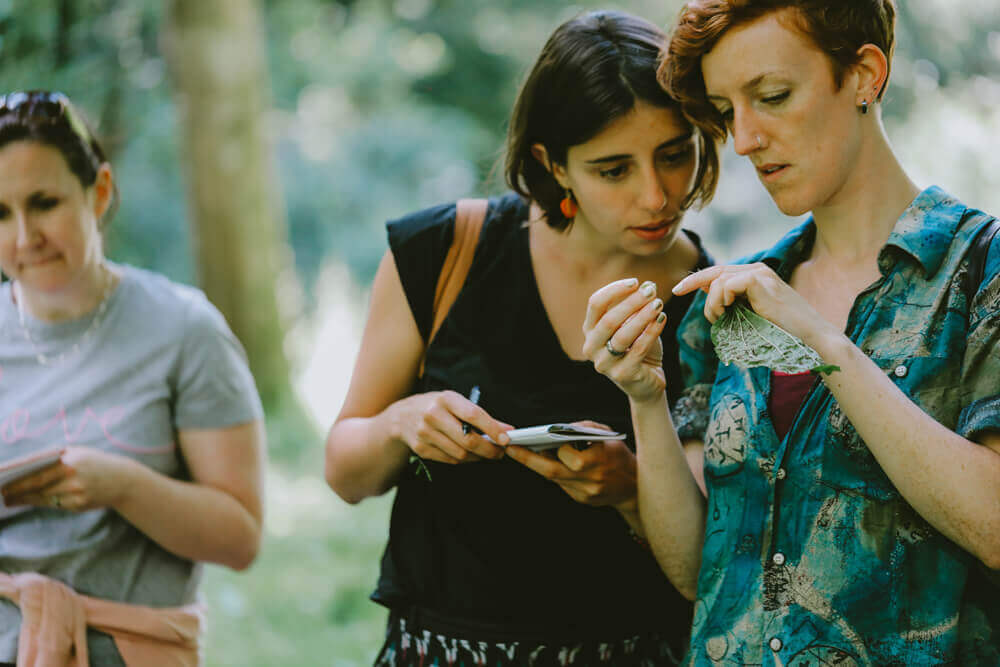 About Wild Folk
I've been putting on events since December 2018 to encourage people to get outdoors and engage with nature. This has been through foraging walks, outdoor cooking, creative workshops and fireside storytelling. A big aim is to help people grow their own personal nature connection (improving their general wellbeing while doing so) as well as within their local community.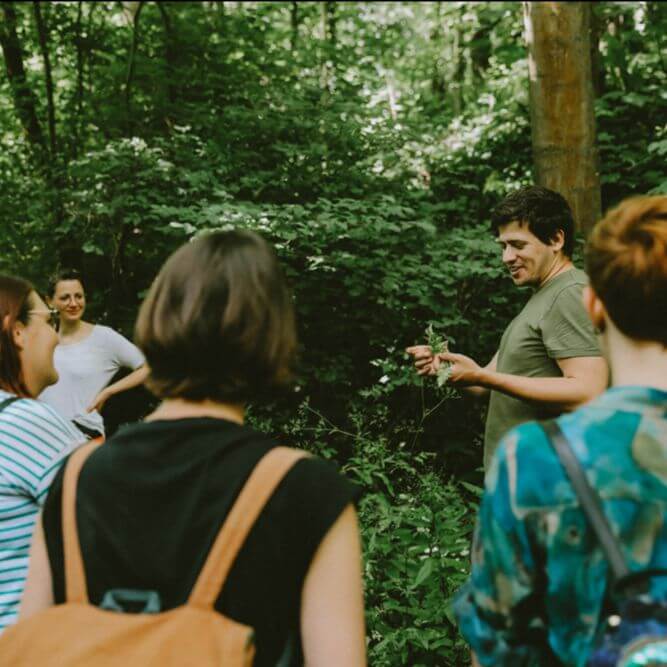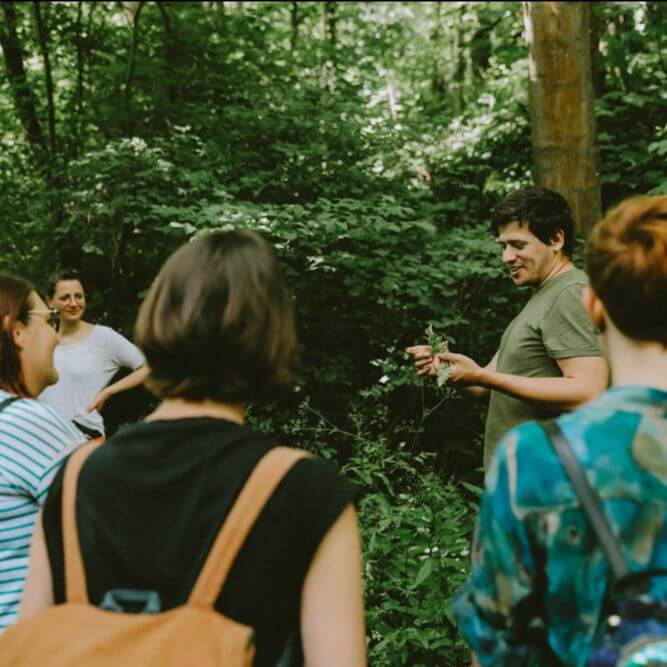 What's on
There's usually a variety of events on: storytelling in a roundhouse, campfire dinners, midsummer feast, foraging walks and cooking on the fire workshops. Have a look at what's next in the calendar and if you can't find anything you fancy just yet, you can buy a gift voucher instead.
Collaborations and venues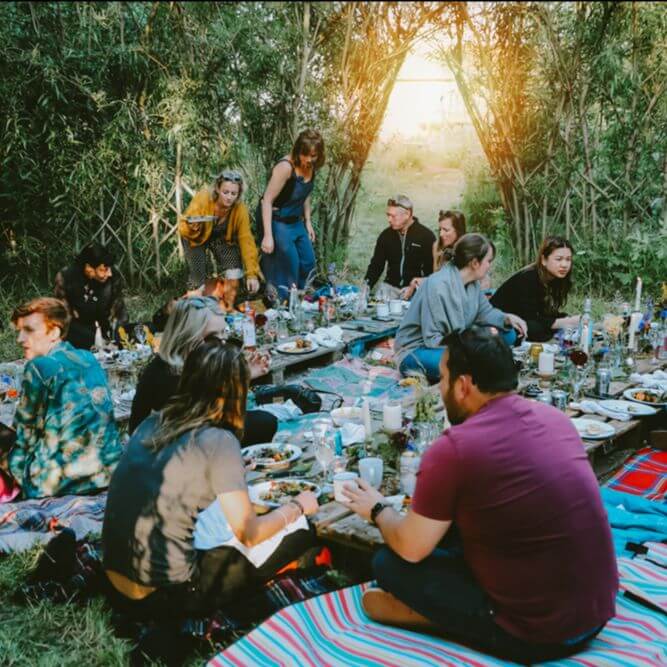 Private groups
Have you got a group you would love to do something like this with? This could be for your work team, friends and family or a community group. I can organise the event for you, tailoring it to your requirements. I have different venues and people I work with so I can pull it all together for you and create something wonderful! Get in touch with your ideas.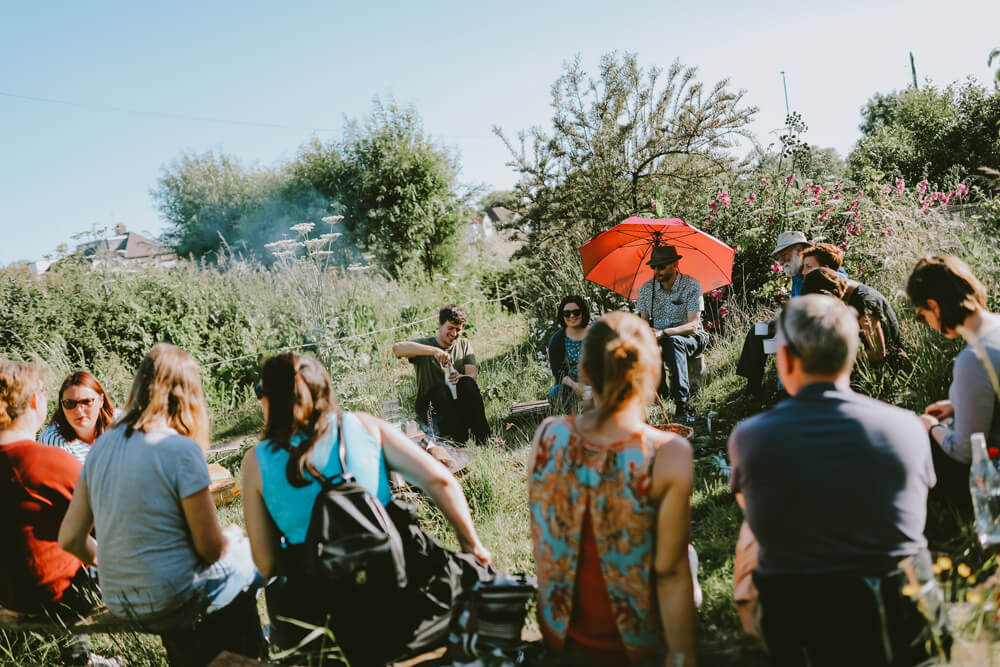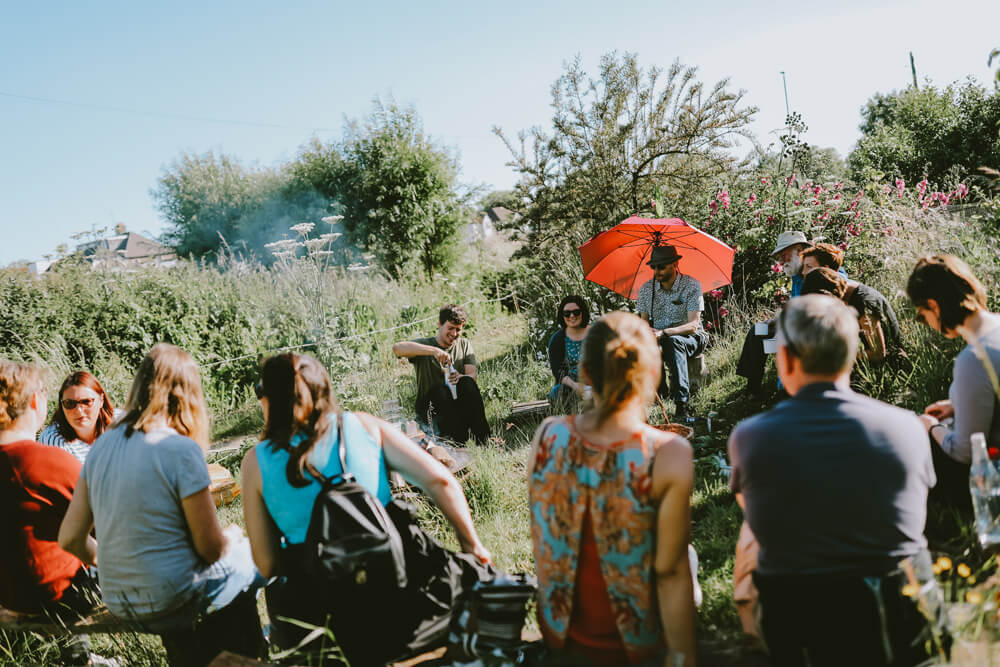 Previous events
What can I expect at a Wild Folk Event? Have a look at the write-ups and photos from past events to give you an idea. More writeups will be added soon.
"It was a slice of heaven"

Midsummer Feast 2019
"My daughter was so engrossed in the story and I feel inspired to do that at home now!"

Winter Solstice Storytelling 2019
"I loved it all!"

Foraging walk with James Wood