Items to hire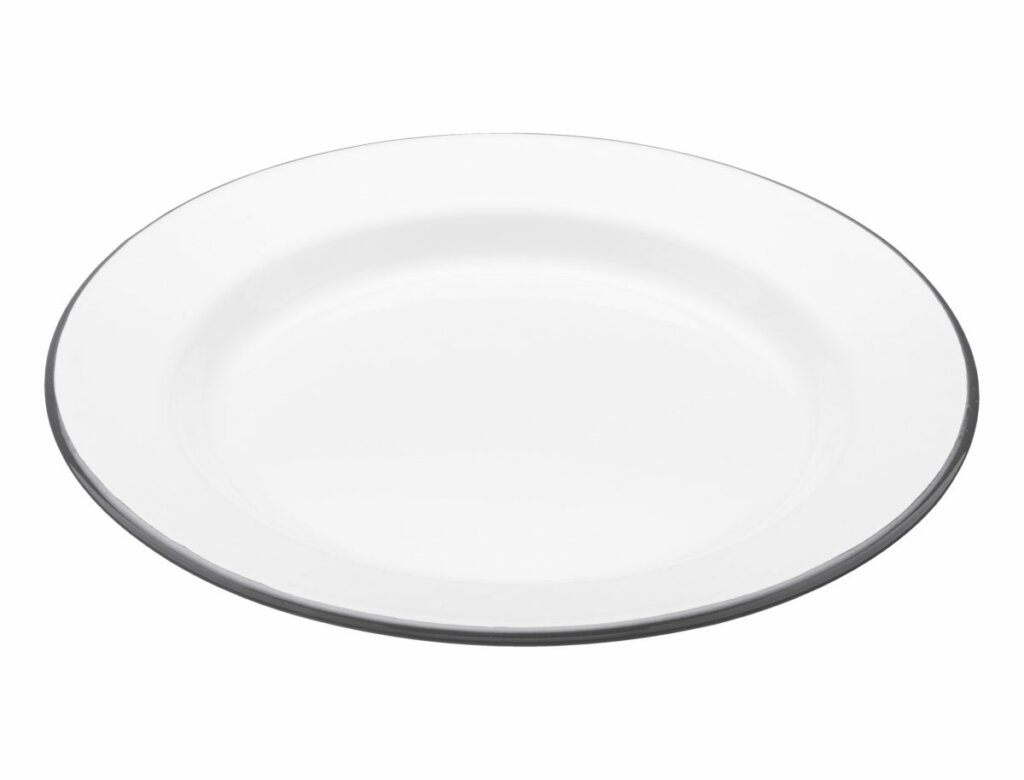 ENAMEL DINNER PLATES
80p each, 160 available

24cm in diameter, finished in white with a grey trim.
ENAMEL BOWLS
70p each, 140 available

15.5cm width, 7cm height, 500ml capacity, finished in white with a grey trim. Ideal for nibbles, soup, main course, dips and desserts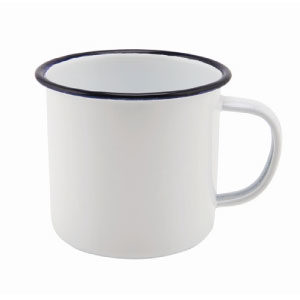 ENAMEL MUGS
60p each, 150 available
12.5oz, 8cm in diameter, finished in the classic Falcon-style – white with a blue trim
ENAMEL TUMBLERS
60p each, 49 available

Tall grey speckled tumbler. 14oz / 414ml capacity. Height 12.2cm diameter (at rim) 9cm.
ENAMEL DEEP PLATES
£2.50 each, 16 available
28cm in diameter, 2.5cm raised edges with antique copper-like detailing, perfect for serving up salads, cakes and starters.
ENAMEL PLATTERS
£3 each, 5 available
36cm in diameter with carrying handles. Perfect for sharing round canapés and drinks and for buffet tables. Not for use in the oven.
ENAMEL ROUND PIE DISH
£2 each, 6 available
22cm diameter with a depth suitable for holding salads, side dishes and desserts. Pies and puddings could also be cooked directly into this dish as it is oven safe.
ENAMEL ROUND PIE DISH
£2 each, 1 available, more on request
18cm diameter with handles, tapas style. Great for snacks, dips, sauces and smaller items.
ENAMEL SERVING BOWLS
£3 each, 3 available
2 x 36cm diameter
Falcon blue and white serving bowl
1 x 24cm diameter
Falcon blue and white serving bowl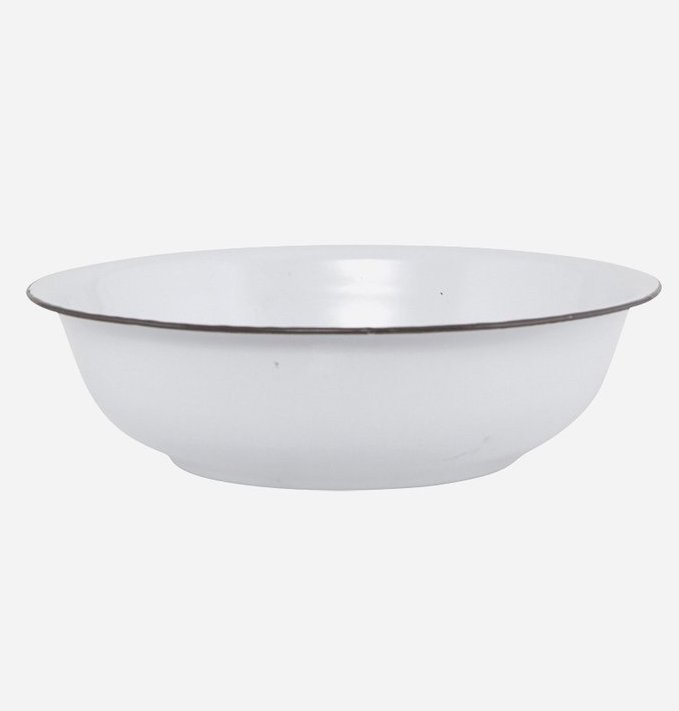 ENAMEL SERVING BOWL/BASIN
£3.50 each, 2 available
40cm diameter
Large serving bowl, white with black rim. It is huge! It would work well as an ice bath for bottled drinks, or for bread or vast amounts of salad etc!
TALL WATER JUG
£2.50 each, 12 available
Made from virtually unbreakable polycarbonate plastic.
The lid can be twisted with the option of filtering ice chucks and citrus wedges.
WINE GLASSES
40p each, 36 available
255ml / 9floz
Made of hard wearing polycarbonate this glass is almost unbreakable and dishwasher safe. Made in the UK.

ENAMEL JUGS AND VASES
£3 each, 3 items available
Various enamel containers for flowers or water for the tables
1 x Falcon teapot
1 x vintage yellow coffee pot
1 x Falcon jug pigeon grey
STAINLESS STEEL CUTLERY
15p each (40p for serving spoons)
Dinner knives and forks, dessert spoons, teaspoons and serving spoons in a beaded design.
ENAMEL SERVING SPOONS
£1 each, 2 available
While Falcon enamel serving spoon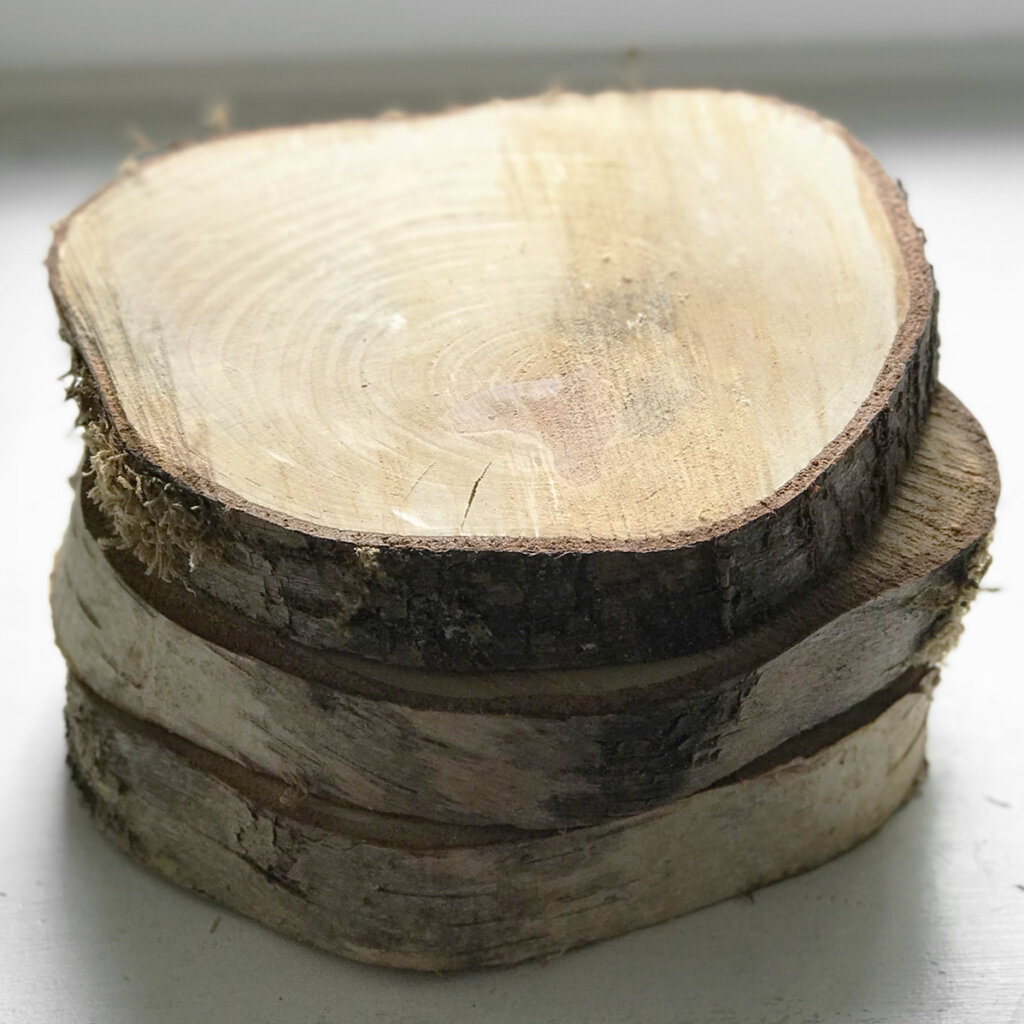 LOG SLICES
£1.00 each, 20 available
A variety of sizes approx. 16-18cm wide, 3cm height, perfect centre pieces for your tables