Campfire Community
As I wrote on Instagram this week, I miss sitting around a campfire with…. well, wild folk! I come alive in stretchy moments like this – communally sharing songs, poems, stories, food cooked on the fire, a nice warm drink, the lovely warmth of the fire, the silent gaps in between with just the crackle of the fire and animal noises to interrupt it… and so much more beauty!⁠
⁠
So I wanted to put this idea to you – would you like to be part of a 'campfire' community? It's something I've wondered about for a while. At first, it would be a virtual online thing where we could share songs and stories and what's been inspiring us, creating the atmosphere of a campfire as much as we can in that setting. Then, there would be the option to do it in person too when we're able! The group would be small to create the feeling of intimacy and in order for it to be safe space. I would create multiple groups if there is enough interest.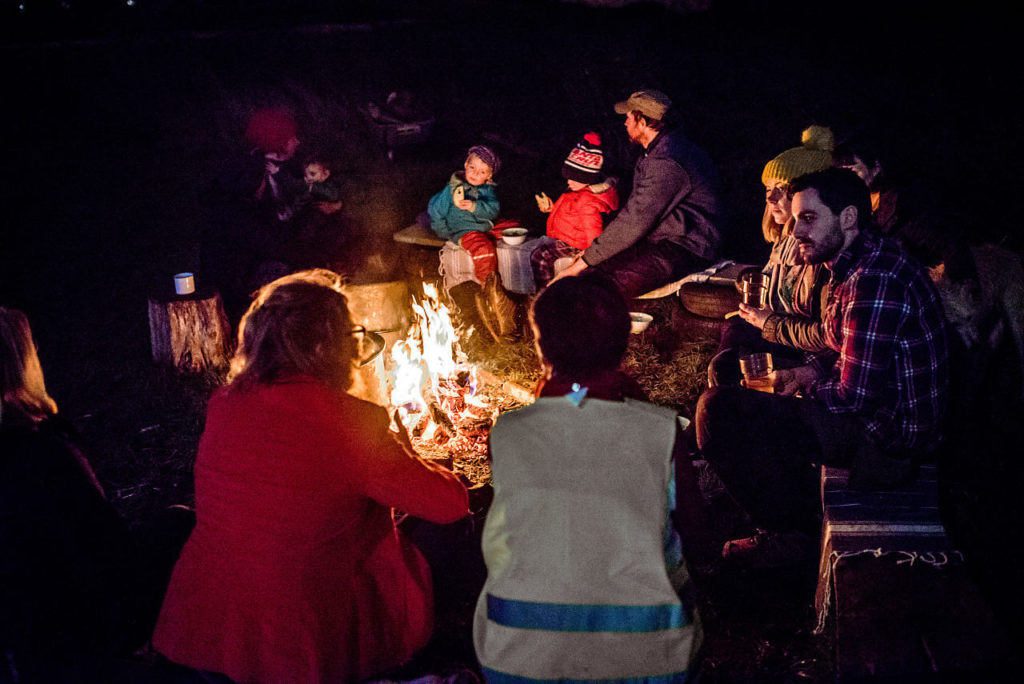 What will it look like?
This is what I am picturing so far:
A video call (probably Zoom) every two weeks where we will have an online campfire gathering. This will be for up to 12 people. There will be the opportunity for people to bring something to share with the group – a reflection they had, a story, poem or piece of art that they have made or discovered by another artist. It will be a space to bring the unfinished, the unpolished as well as the thought out. We can put a campfire in our photo backgrounds on the call to make it feel more real! I will prepare something for each call – a nature connection exercise to do before the next call, something to do during the call – such as a poetry writing prompt – or a song to teach the group. This will be really flexible depending on how much content there is from the rest of the group to fill the time. The sessions will last between 30 minutes to 1 hour.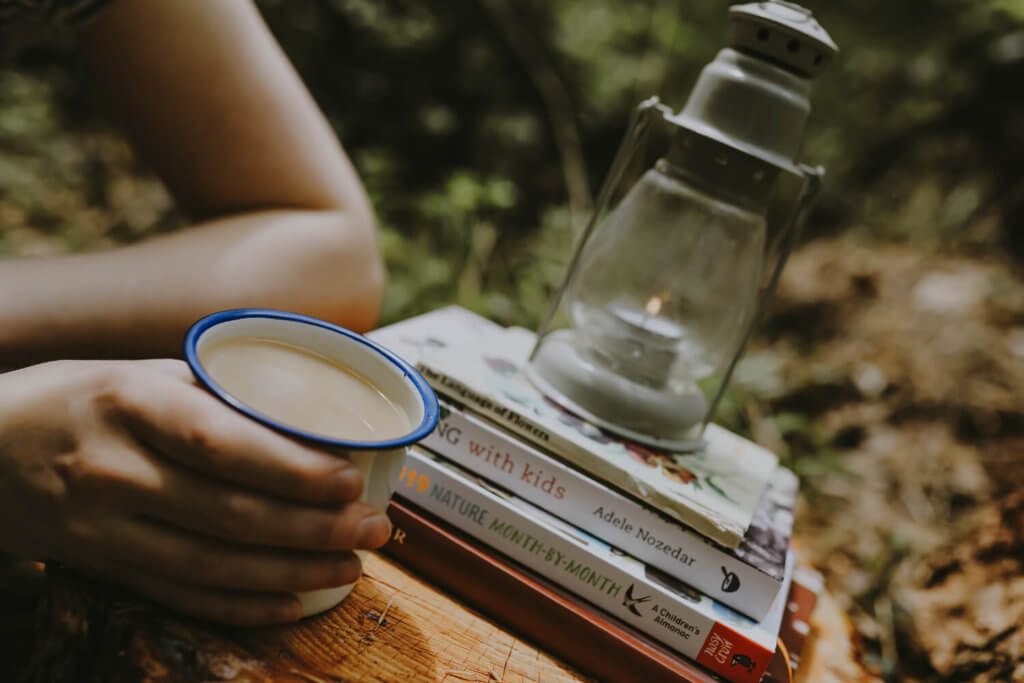 I'm really excited for this, both as a host and participant – to meet you and to connect with you. Personally, I feel I'm at capacity with content to read online and Facebook groups to be a part of and long to connect with more humans 'face to face'.
The first session will be free and then I will set the membership at £5 I think through a site called Mighty Networks. I am going to have a play with it to see if it will be the best fit for this – I want it to be simple and not add to the digital noise in our lives! The membership will allow me to prepare an exercise for the group for each call, write notes from each call to share privately with the group and to support my work – see below about me and what I am looking to grow. Group members will be able to cancel their membership at any time, though consistent attendance on the calls will be encouraged in order to build community together.
These are the main thoughts I have had about the format, but I would like it to be shaped also by the people who form the group, and what will become a community in time. I will ask those who choose to stay on to say what things they would like out of the community, what they would like to bring and where they would appreciate support.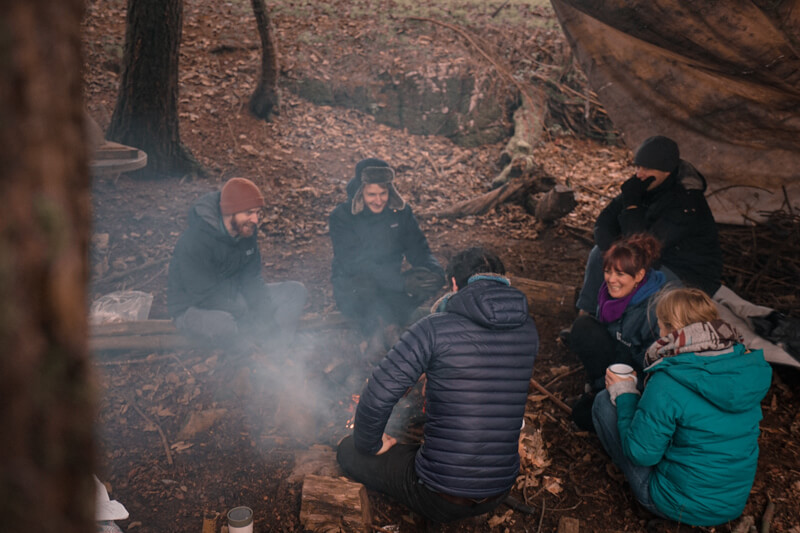 Will the campfire sessions continue into 'real life'?
Yes! I would love this. I think running the virtual sessions would continue – this allows me to connect with people outside of Bristol UK where I live. But to also branch out into 'in real life' times by a campfire would be a dream! This could be a monthly thing and I would charge a one-off fee for each of these sessions, extra to the monthly membership (or have a higher tier that includes these in-person gatherings). We could actually sing and talk in sync with each other without delays or screens! Imagine!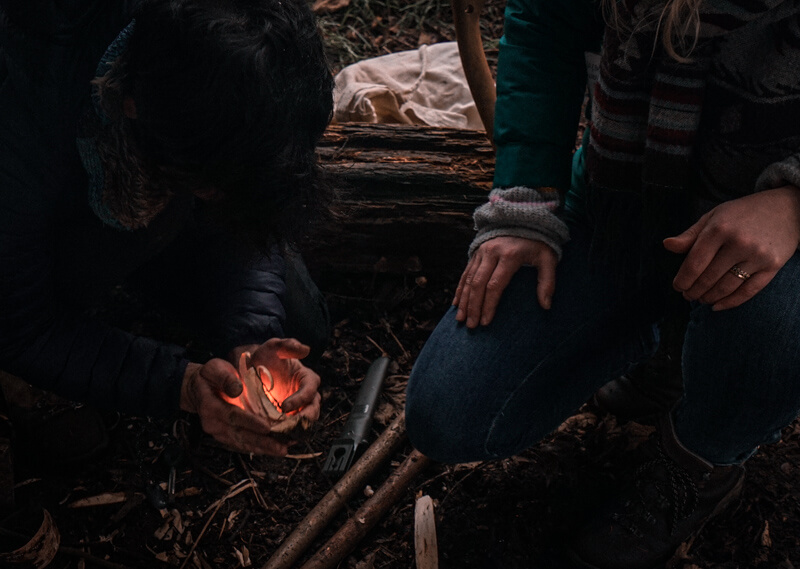 This is for you if:
You want to find like-minded folk to share with – people who love the mysteries of life, pointing out the beauty of nature, enjoying a simpler, slower life – or on a journey with these things
You find being connected to others on a similar journey inspiring and encouraging
You love getting outdoors – whether it's gazing at wildlife, nature journalling, gardening, growing food, spending time by a fire, sharing with others, foraging, cooking with wild food, drawing, bringing the outdoors into your home, learning about and identifying nature, just being in it…
You enjoy the reflective side of life through journalling, art, poetry and stories. You create your own and/or enjoy the work of others
You want a place to come to that is calm, imaginative and inspiring
You are already living out the above things or you're in a process of trying these things out – all welcome!
This is not for you if:
You're not interested in participating during the sessions. You won't always need to bring or share something, but this won't be a performance that you just watch – there are other places for that
You are not committed to keeping the space safe and keeping things shared to within the group
You're not interested in reflecting on life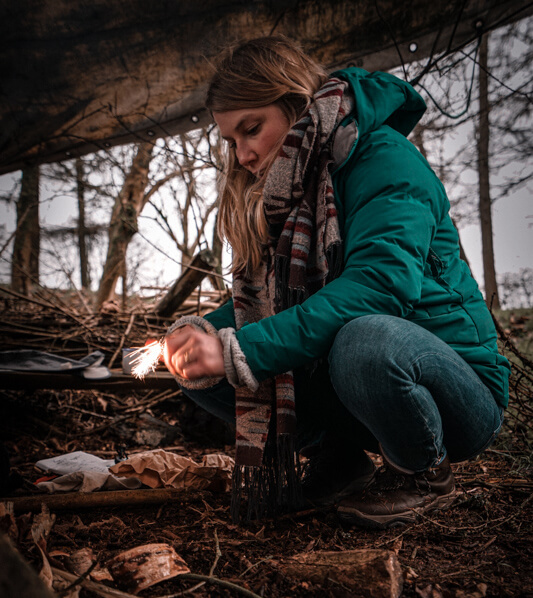 Who is the host?
That will be me – Hannah. I run Wild Folk – I run events that get people outdoors and connecting with nature, currently through foraging walks, outdoor cooking workshops and campfire storytelling. I love poetry (my degree was English with Creative Writing) and I am slowing getting back into painting with watercolours. I have had several jobs working with young people and vulnerable adults and completed a course in nature facilitation with Change in Nature in 2019. I am looking at how I can bring these experiences together into the context of a social enterprise, in addition to my current offering. Watch this space! I am looking forward to being both a host and participant in this group.
So how do I get involved?
You can register interest by signing up below. This doesn't mean you will have to join the community, but you will receive more information once it's available. Once I have had enough people sign up below, I will send out more information and set the first free video call.
Send me any questions about this to hello@wildfolk.org.uk or a DM on Instagram.